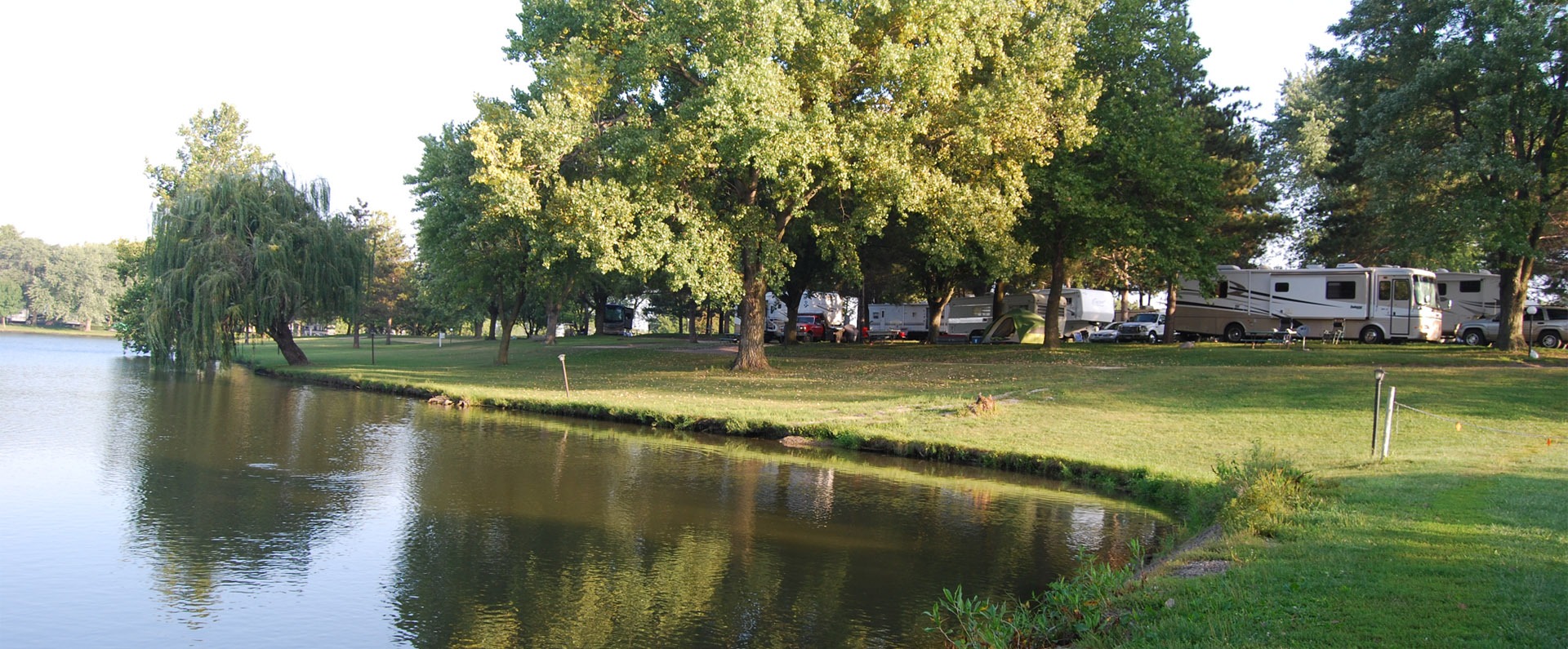 Iowa's Best Kept Camping Secret!
Call today for more information at Cutty's Camping Resort
Kids bored with "do-nothing" campgrounds?
Cutty's offers free paddle boats, mini golf, swimming pools, a fishing lake and much, much more.
There are activities from May to October, live bands, fireworks, carnivals, and entertainment every Saturday night. Social events include: bingo, pancake breakfasts and cookouts.
Cutty's is a private campground for our members and their guests only.
Are you looking for a safe, secure and always available campground? Cutty's offers your family a unique camping experience.
Cutty's can be a quiet, relaxing get-away or a fun mini-family vacation. Check out the Campfire Café or stock up on RV supplies at the store.
Please call for a free two-night campsite with a tour. 515-986-3929 option 4
A local Des Moines camping tradition. The kids love it. Multiple pools, inside and out. Miniature golf, pond, fishing, pizza, convenient store and activities for the kids. Ron and the staff do a great job. We recently became members within the past few weeks, and so far we really like it! It is well worth the membership fee if you plan on staying at least 30 nights/year. Not to mention, your membership allows you to use their facilities all year. We pay to keep our RV in storage there when we aren't using it. They are very upfront about all of their fees, and are responsive to both emails and phone calls. When staying there, it really seems to feel like you are a part of a community, and we have yet to meet anyone who wasn't nice and polite. Always have a good day hanging out with family here. They have nice grounds and I enjoy walking the path by the water. Swimming pool inside is nice when it's just too hot for the outdoors. Friendly people can be found all around. Long time member here and have had a great time being part of the Cuttys Family. Many activities for kids and adults both, home away from home and many memories here. Cuttys is a ton of fun. Great place for camping and a reasonable membership cost. I also take advantage of the storage there which is reasonable as well. 2 outdoor pools, just renovated. Also a very small wading pool/fountain for littles. They have an indoor pool and hot tub that we use year round. A small fitness center, mini golf, disc golf, bands and Dj's on the weekends, crafts and tons of activities for the kids. You really can't go wrong if you have young kids and actually use your membership.